Hello 👋
Welcome to a slice of my life on this journey. Design in all facets is what drives me everyday, wether it's building and fostering a team of designers, pitching startup ideas to the CEO, working out the alignment of content within a component or presenting on a stage.
My experiences have provided me with a wealth of experience on how to execute products effectively, effeciently and with the core desire for usability, clarity and friction free movements for the user.
I've designed at all scales, from products that are consumed by hundreds of millions, to new born ideas without a customer in sight. Executing based on research, knowledge, testing while balancing the needs of the user and the business.
Nokia Design System
Nokia is driving the worlds communication and its sprint in to the 5G world. The Nokia Design System helps to drive and deliver components across 3 different libraries, fully themed, tokenized and accessible. Aiming to be more inclusive and full featured for all aspects of Nokia business.
MiTeam Meetings
Built upon Mitel's CloudLink architecture, MiTeam Meetings was aimed at cloud enabling Mitel's 70 million users to a purely digital communication service. From mobile, to web, to desktop.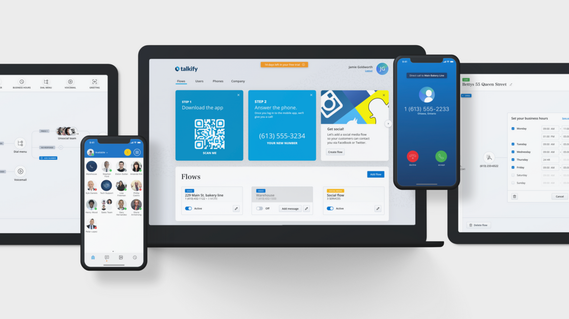 Talkify
Talkify is an exciting new venture aimed at the small business market segment. A segment that typically falls out of scope for Mitel, but has massive market potential.
Mitel Guest Experience Station
Mitel holds a dominant position when it comes to phone systems in the hospitality industry. In 2016/17, Mitel released a whole new suite of high-end desk phones. The team took this as an opportunity to innovate in the industry.
Mitel OfficeLink
OfficeLink was aimed squarely at the micro to small business market. It's core focus is less about information workers and more about your everyday car dealerships, plumbing companies, construction companies and the like.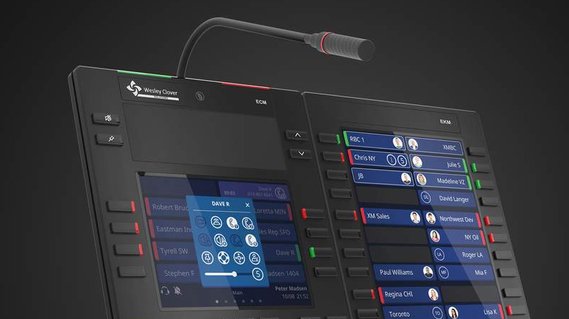 Wesley Clover
Wesley Clover Solutions is a multi-national company that provides IP voice communication solutions to enterprises such as financial trading firms, command control, and emergency services centers.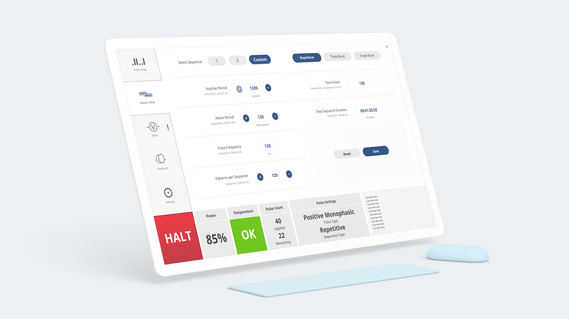 NeuroQore
NeuroQore is an Ottawa-based health technology startup bringing an innovative new therapy unit to market. Rooted in magnetic brain stimulation technology, NeuroQore's new system supports a range of cognitive and psychiatric disorders.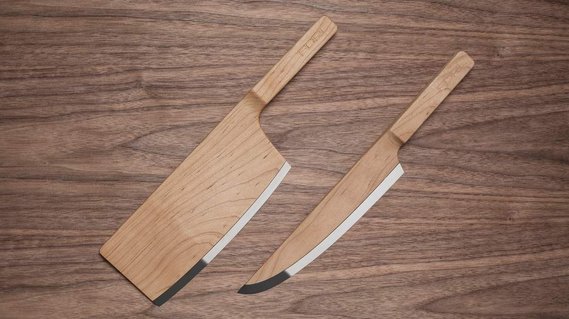 Warehouse
Warehouse is a Canadian product design brand that strives to make good design accessible. Focusing on modern design principles and creative materials, Warehouse is committed to true form and function, creating products that are strong, alluring, and versatile by nature.
BlackBerry
Product development and ideation focused around supporting and developing the ecosystem of products surrounding mobile phones. Millions of people around the world depended on these products daily for personal and professional applications.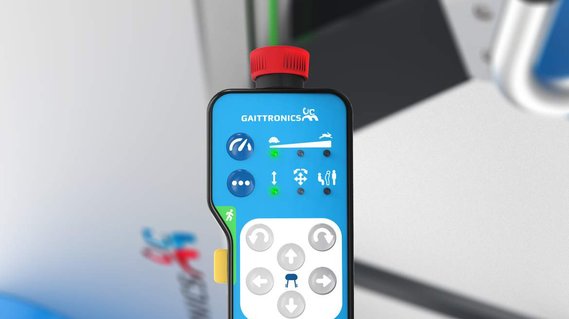 GaitTronics
GaitTronics Inc. is an innovative rehabilitation robotics company headquartered in Ottawa, Ontario. GaitTronics has unique experience in developing innovative rehabilitation technologies that improve patient care, minimize staff workload, and reduce care costs.