Real-time video conferencing for businesses across time zones and geographies
MiTeam Meetings is now live to the world and offering our customers a great work-from-home solution. It continues to evolve based on user experience optimizations, user feedback and testing and evolving feature requirements. In addition to a desktop, web and mobile experience we focused on also expanding in to the huddle room experience.

I oversaw the design and execution of all facets of the project during my time at Mitel. From carrying out research, to prototyping and visual design. I facilitated the onboarding and training of new designers on the project as we continued to ramp up design and development. Taking part in roadmap planning, resource strategy and delivery of design assets.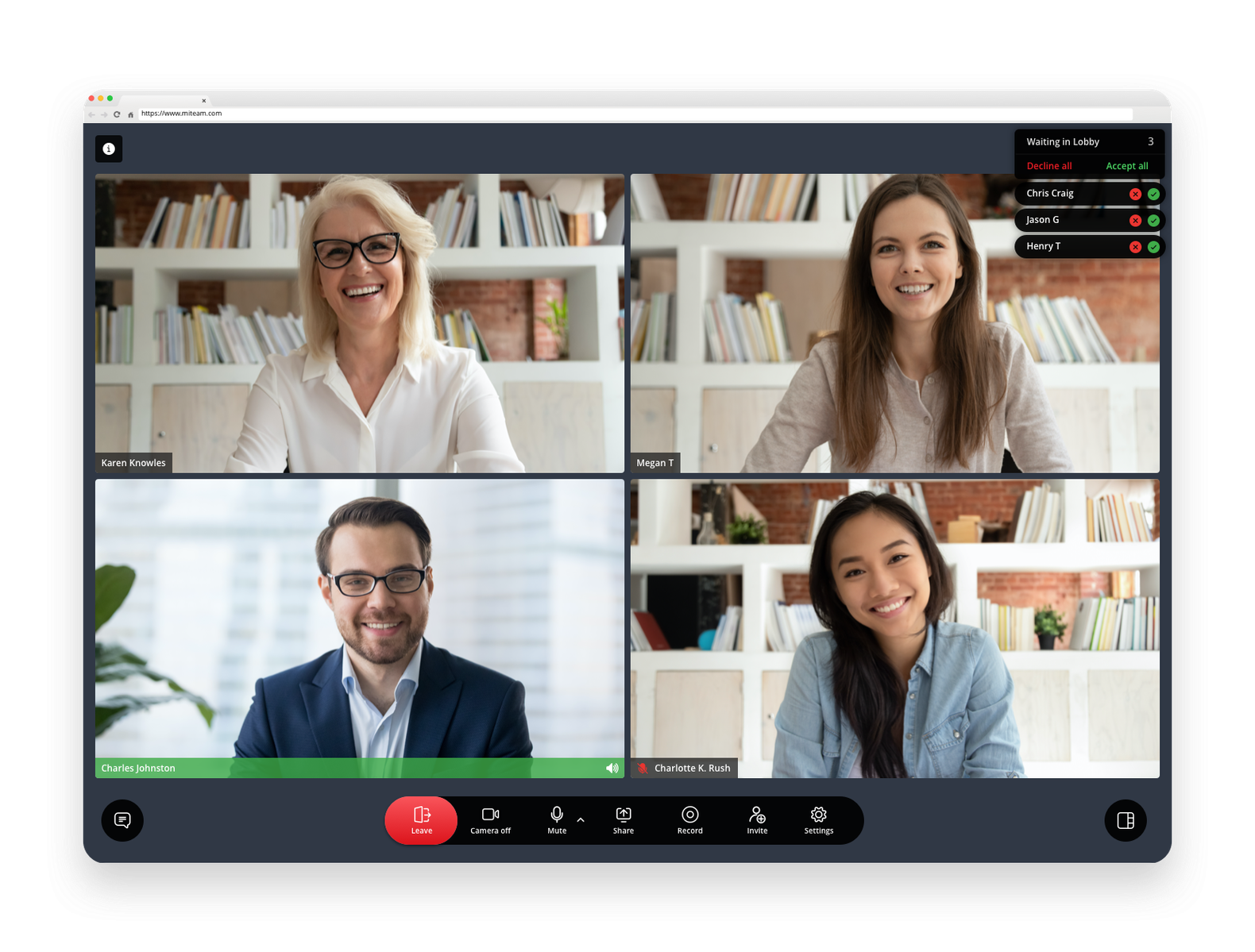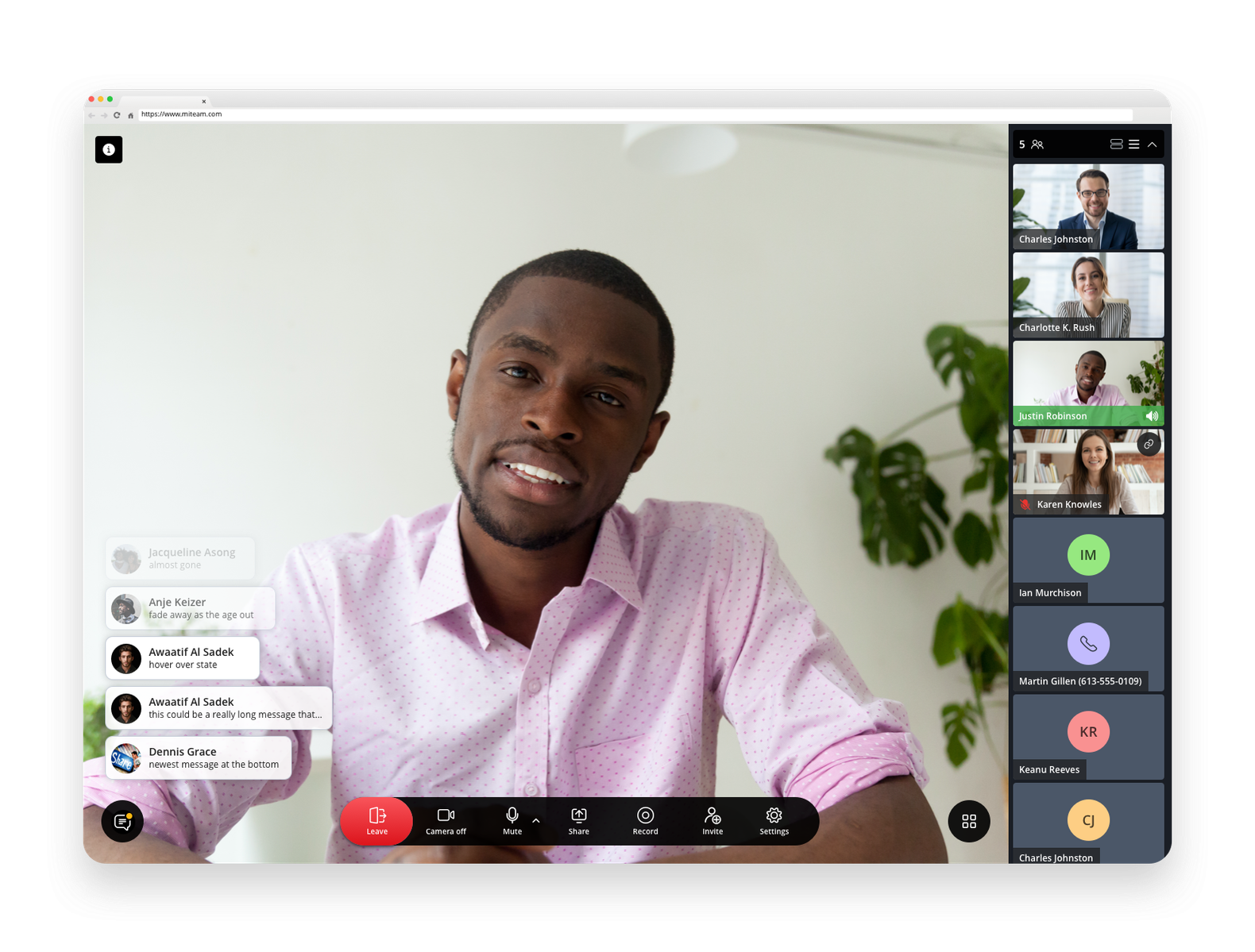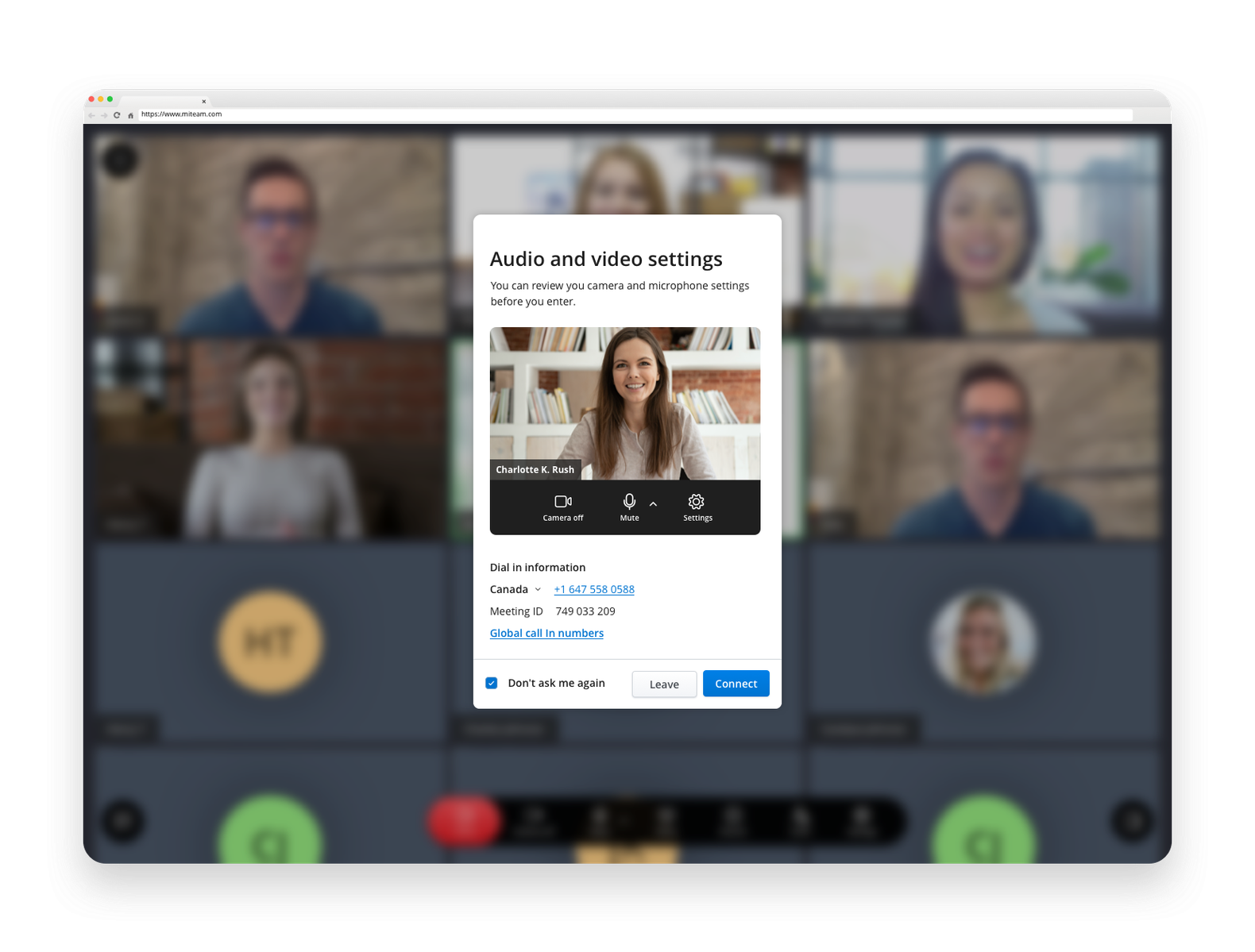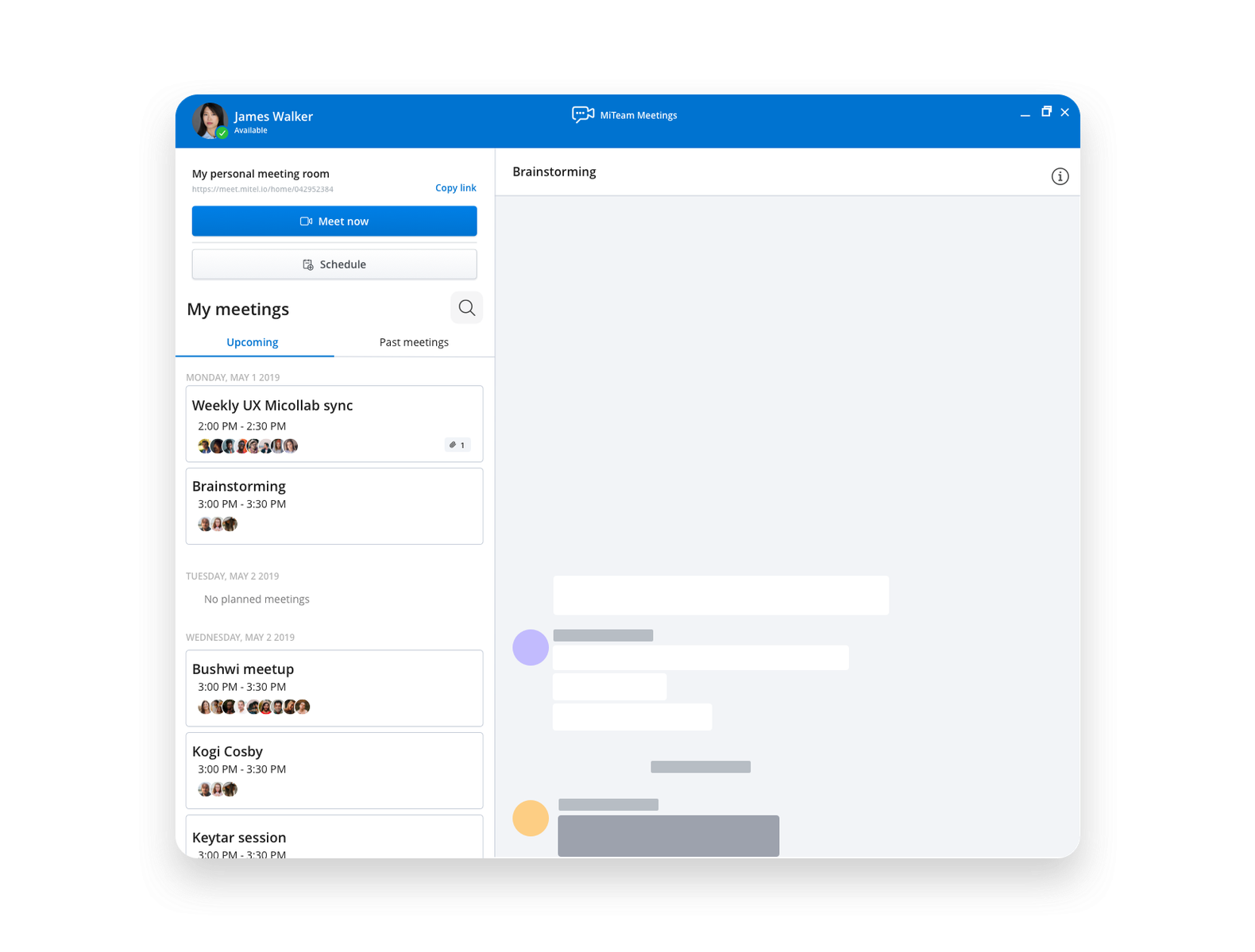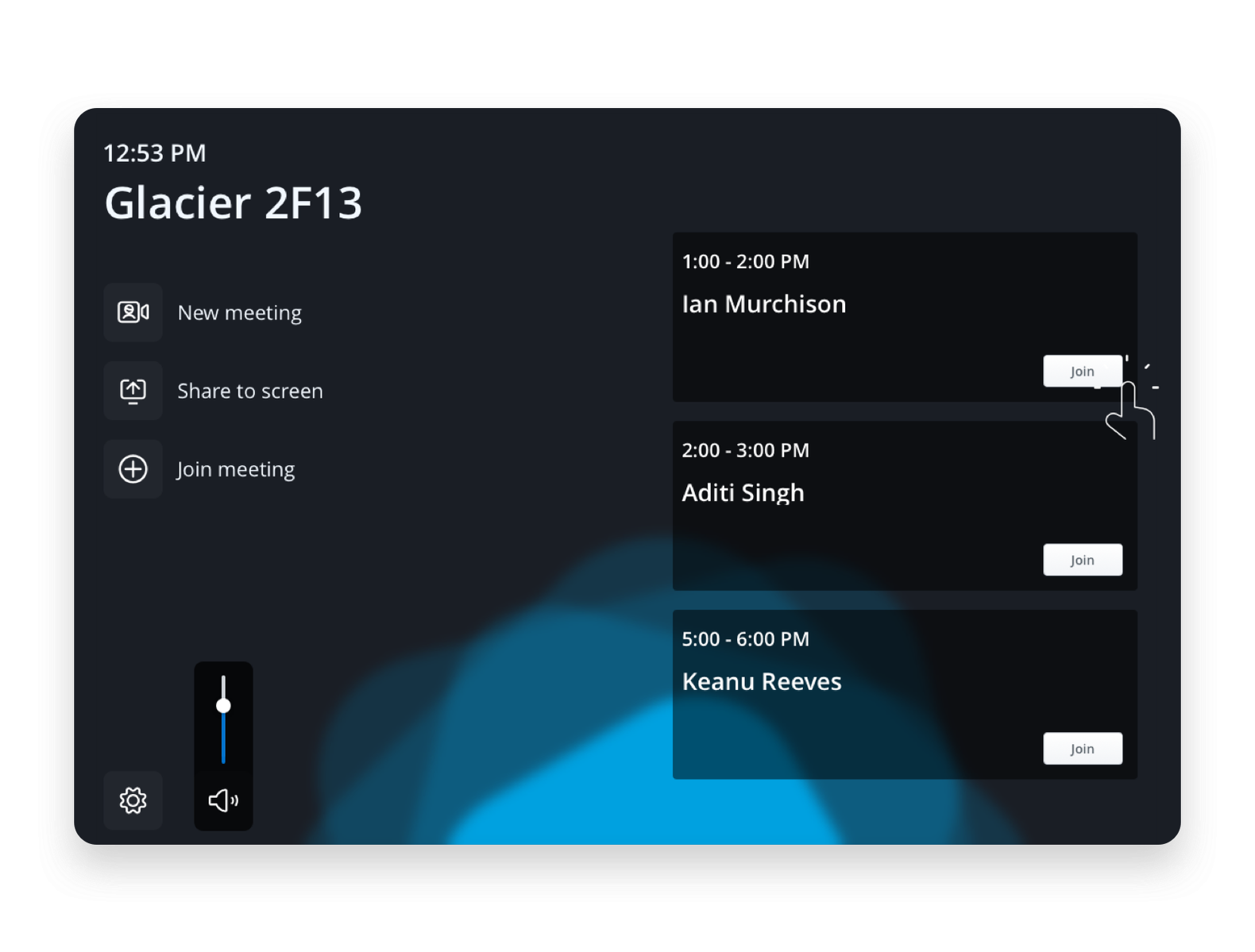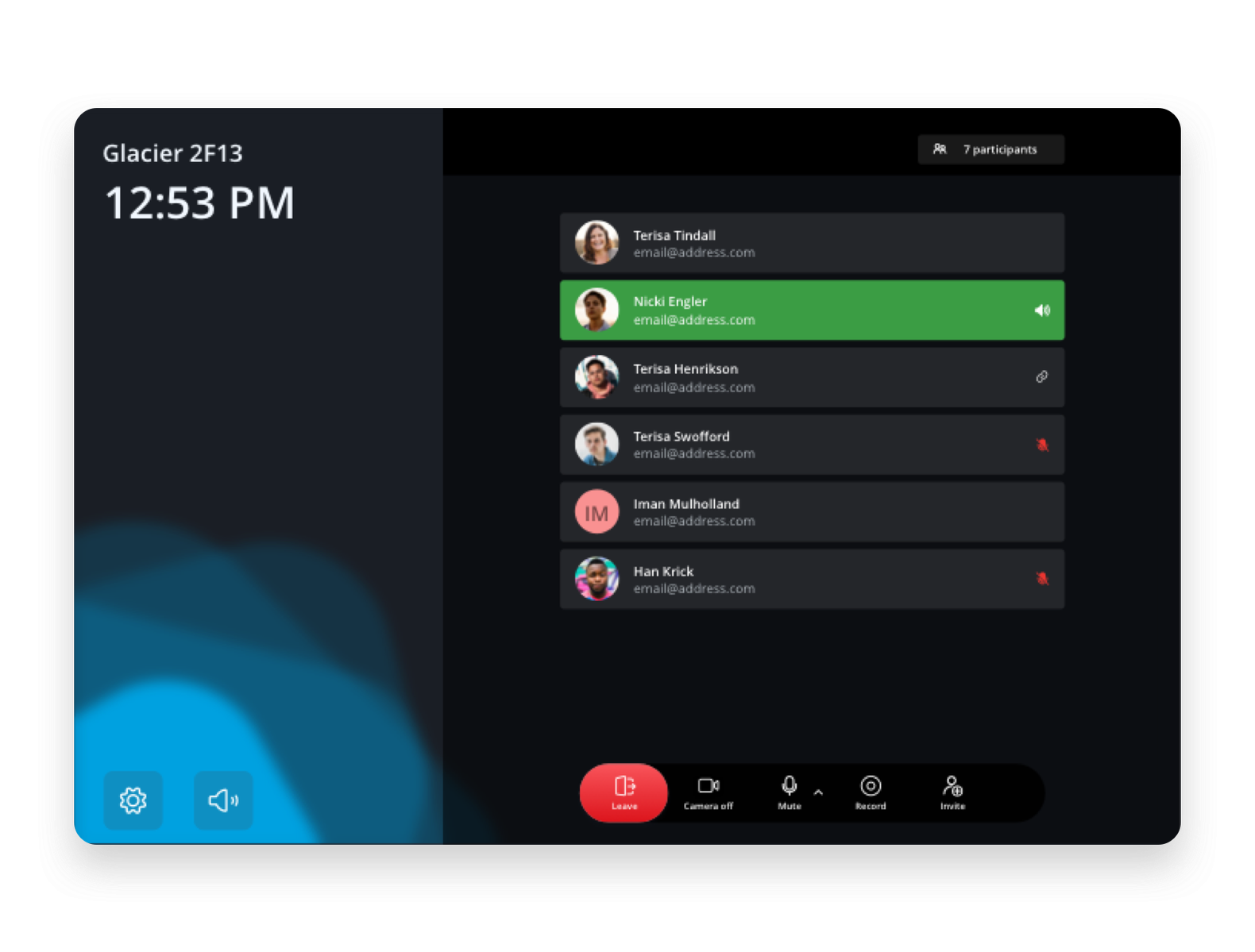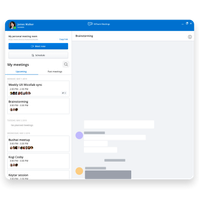 Flushing out the digital experience for customers
As we continued our push towards cloud enabled solutions for our customers, meetings was a top priority. We sat down and mapped out the competition, our capabilities and tried to understand where we could really make a difference in this space.
The space was evolving fast. Remote working was becoming more normal, our competition was changing and we needed to move with it.
We held insight sessions with partners trying to understand what they were hearing from their customers, where they were losing them, what features they needed etc. At the same time we also sat down with end users to really understand the core requirements that could get the product off the ground.
Early Exploration
Long before MiTeam Meetings became a project, we user tested and prototyped several different experiences that stretched the Mitel ecosystem beyond where they stood at the time. This is an example of the projects we designed, researched and executed as visionary north stars.
Challenges and Adaptations
Building upon a brand new platform came with many challenges. Layered on top of our new platform was that we were one of the first major consumers of the Amazon Chime product under the hood. This meant a need to balance challenges between both products.
One of the biggest challenges was to not lose sight of our customer base through a sea of features and competition. Our base was still mainly based on physical telephony. The transition had started but the transition for our customers meant living in both a digital and physical world. Our customers weren't the Silicone Valley startups, they were government offices, car manufacturers and body shops. It's easy to chase purely digital companies but we needed to continually reset and remind ourselves that the time in to a physical experience still needs to be there.
Also challenging was adapting this new product into old, legacy products with legacy code bases. We balanced an ease of adoption with the weight of redevelopment while placing a larger focus on our newer product platform of Mitel One.
The employees at Mitel actually became a great test bed for the product as the organization shared many of the needs and even some of the scale of our customers. We leveraged internal trials multiple times a week testing out new features, designs and bug fixes.
User Flows
Mapping the various user flows across all aspects of the application was critical in driving conversations, and priorities on the roadmap to delivery. Below are some examples of the various flows from visual flows in app to PSTN audio flows.